The Edmund Rice Centre students artwork was on exhibition in the Roscommon Town Library from 22 October till the 10th November. They displayed work they created from reading the children's classic 'Where The Wild Things Are', by Maurice Sendak.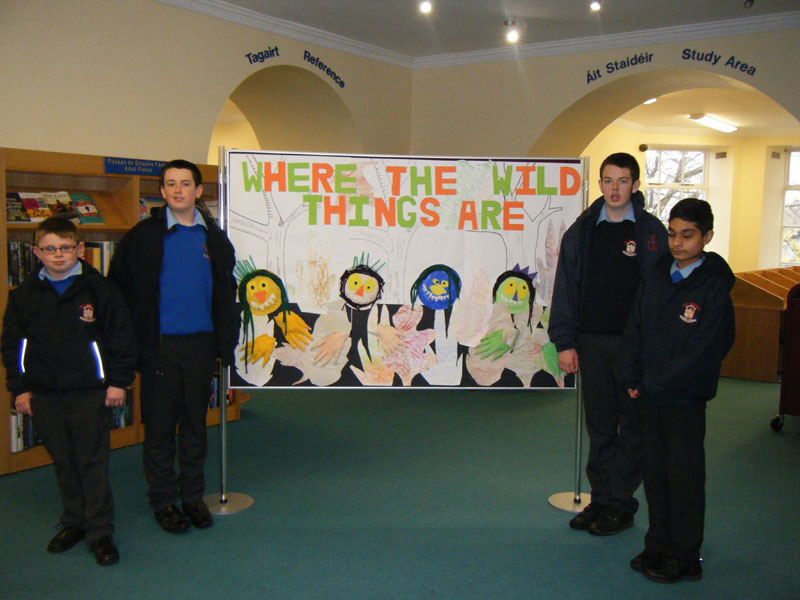 The students were especially inspired by what a wild thing should look like and created a woodland display each making their own 'Wild Thing'. The students were very proud of their work and were involved in organising the exhibition, by writing to the Library to gain permission to display their work there.
Students have spent two months working on this project and we are delighted with the finished work. Well Done Dec, Bren, Shahid, Eoin and Ronan.